Welcome to Tomoko Auto Care Center
Proudly providing automotive service in Seattle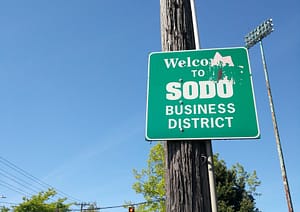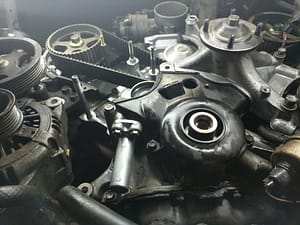 Honest and friendly service you can rely on
Tomoko Auto Care Center is a full-service auto shop based in the SoDo neighborhood of Seattle. We pride ourselves on offering the most honest and straightforward mechanic experience you've ever had. Having car trouble is never a fun experience, so we want to take the stress of uncertainty off your shoulders. You'll never have to worry about being sold on unneeded repairs because we are committed to educating our customers on their vehicle's needs and issues. Our ASE certified technicians will give you a straightforward diagnosis so you'll have all the information you need to make the right decision for your car, and within your budget. Call or email us today to set up an appointment!

We offer prompt, affordable service and repairs
We are equipped to perform a full array of repairs to get you back on the road promptly and affordably
Before shelling out hundreds on possible repairs, allow us to give you a diagnosis and provide you with a full understanding of your options
We address your concerns and questions honestly. We never upsell, and only recommend repairs that we would perform on our own vehicles.
See what our customers have to say
Cal Spurrier
October 15, 2023.
You can stop looking. Tomoko has earned my sworn loyalty, they are professional, courteous, and swift. They don't charge enough for the service they deliver.
Connor Davidge
October 6, 2023.
I've been taking my vehicle to Tony at Tomoko since 2017 and have never had a bad experience. Tony is a great mechanic and runs an honest shop. The couple times I've had expensive repairs, he explained what my options were, what each would cost, and his recommendation.I'd recommend Tomoko Auto to anyone looking for a solid, trustworthy mechanic.
m arai
September 24, 2023.
Tony is da man!
Karen Jackson-Forbes
August 29, 2023.
Tony at Tomoko is an honest and thorough mechanic. So helpful. We have worked with him for many years.
Honest mechanic.
Chris Davis
July 24, 2023.
Best mechanic in town.
Just found this place and took my car to them for the first time. Tony's assessment of the repairs needed and guidance in prioritizing tasks was super helpful, and made it clear that his priority is making aire his customers have safe, reliable vehicles rather than just making a buck or two. I don't see us going anywhere else now that we've discovered this shop.
Trevor Youngquist
June 18, 2023.
Tony is a great mechanic, he's affordable, and he's honest. After many years of taking my car to Tony, I've come to trust that he only does what really needs to be done. He communicative about his work, and makes reasonable recommendations. He's very friendly, efficient, and you can tell he's not in it for the money. This is just his craft, and he's good at it. Highly recommend.